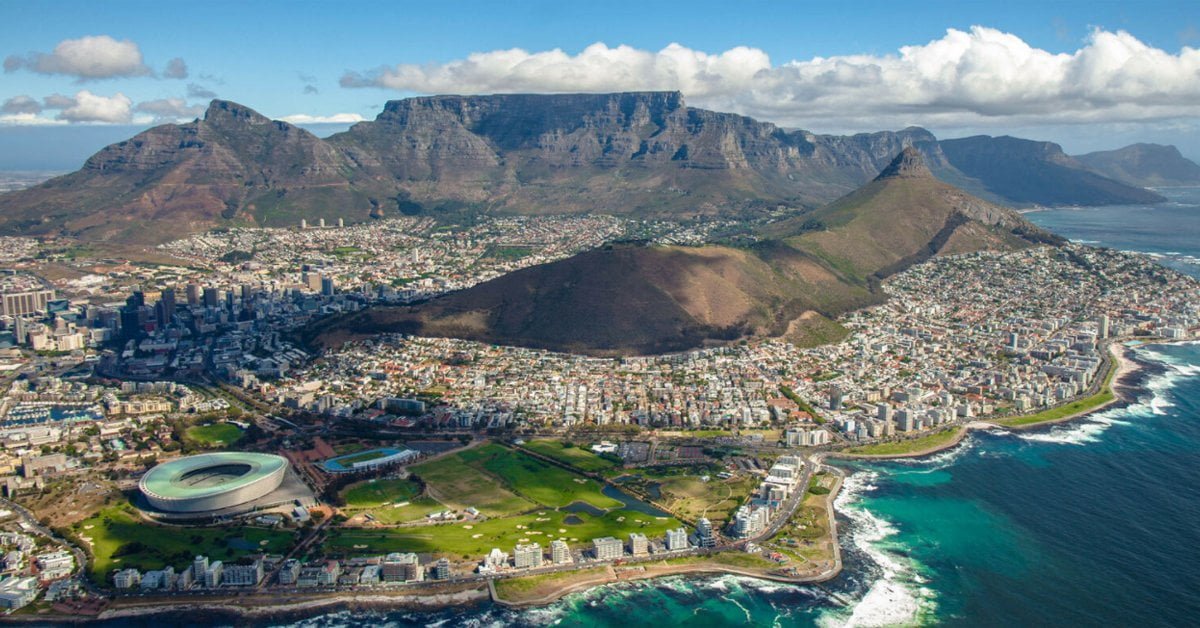 Debt Counselling Cape Town
As national debt counsellors, Sandton Debt Counselling is the obvious choice for those seeking debt counselling in Cape Town.  With offices located in the Western Cape, we have a strong presence in the province, and you needn't look any further for a top-rated debt review company!
Cape Town's Cost of Living vs Income
The Mother City appears to have it all…  Magnificent mountain ranges, jaw-dropping landscapes, endless white sandy beaches – it is truly a natural paradise.  Apart from being internationally renowned for sites like Table Mountain, it is also a fact that earning potential in Cape Town is less than South Africa's financial hub, Joburg.
Irrespective of this, masses of South Africans migrate to the shorelines every month – and as happens with supply and demand, property prices are skyrocketing, as is the general cost of living.  This has left many Capetonians financially overwhelmed and looking for ways on how to get out of debt fast.
SDC Provides Customised Debt Review Solutions for Cape Town
We know the Cape Town lifestyle well, and it is generally an active one.  Although there are spots to go hiking for free, most Capetonians gravitate towards extreme sports such as kitesurfing, kiteboarding, paragliding, windsurfing, surfing, scuba diving… to name but a few.  These are generally expensive recreational activities to maintain.
Whether you frequent Big Bay or Langebaan and engage in extreme sports or not, making ends meet in Cape Town is getting harder and harder.  Rates, taxes, electricity and water costs are going up – yet salaries mostly remain the same.  Add inflated food prices, and the need for debt review becomes a reality.
How do You Get Out of Debt Fast?
The truth is, there is no fast way, but there is a safe way – and that is by going through the debt review process.  Sandton Debt Counselling provides NCR accredited debt review in Cape Town, so if you're over-indebted and can't meet your financial demands, we can help by restructuring your debt.
You might also want to know: how long does debt review last?  Every case is unique but debt review usually lasts between 3 to 5 years – and we'll further explain this to you during your assessment. 
How Does the Debt Review Process Work?
Debt review is a process whereby we restructure your debt into one affordable monthly payment.  The moment you proceed with your debt review application, you'll be protected under the National Credit Act and you'll be 'hands off' to creditors.
The only disadvantage of debt review is that you won't be able to apply for additional credit – but this is hardly a disadvantage, as the aim is to free you from debt to start off with.  SDC will guide you through the debt review process and we'll help you regain financial freedom.  You can read more about how debt counselling in Cape Town works here.
Choose Sandton Debt Counselling Cape Town & Get Out of Debt
As a top-rated debt review company in Cape Town, SDC is ready to help you on your journey to get out of debt.  Why choose Sandton Debt Counselling?  We'll tell you.  Unlike many debt review companies, we don't use call centres, but instead offer a personalised experience.  The feedback from our happy clients speaks for itself!
Our caring team comprises registered debt counsellors and professionally trained staff whom you'll come to know by name.  We provide customised services and support to suit each individuals' needs – and we're never too busy to help our clients!  If you're looking for the best debt counselling in Cape Town, choose SDC.
How Do I Sign Up for Debt Counselling in Cape Town?
The good news is that you're already on the right path!  Your next step is to get in touch with us at Sandton Debt Counselling.  Our skilled national debt counsellors and professionally trained team will consult with you to diligently ascertain your unique needs. 
Contact SDC for Debt Review Services in Cape Town Today
Getting in touch with Sandton Debt Counselling is a breeze.  You can contact us by phone, drop us an email, or complete our online contact form on our website and we'll promptly return your call.  That's all it takes to start the process to free yourself from financial burden – with SDC by your side every step of the way!