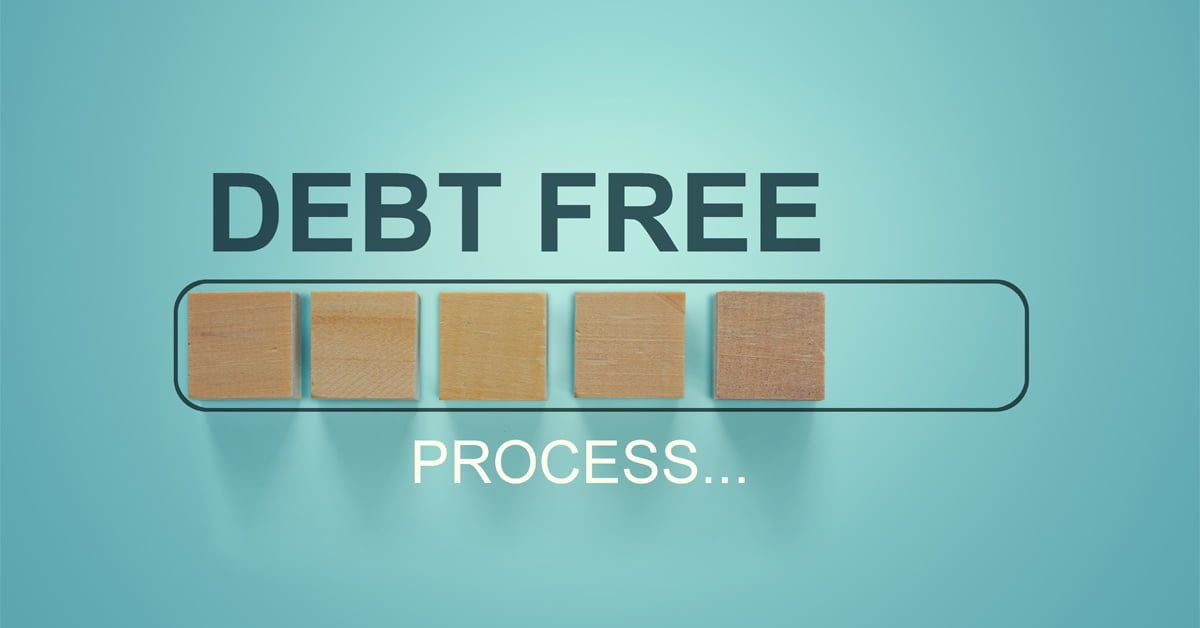 Debt Review Process – Your Step-by-Step Guide
Applying for the debt review process might be unnerving, but it is an honourable step in the right direction to unshackle yourself from the restraints of your debts.  Once you start the debt review process with Sandton Debt Counselling, you'll realise that it is simply that – a process.
The initial process takes approximately 60 business days from applying to finalising negotiations with credit providers.  That said, you'll be protected under the National Credit Act (NCA) from month one when you make your first payment.
The key is to always be open and transparent with your debt counsellor.  This will streamline the process and enable your DC to complete the initial and most crucial stages without unnecessary delays.  Just as how SDC will always guide our clients and remain honest and transparent, we require the same from you for the journey to be a success.
Step 1 – Contact Sandton Debt Counselling
We won't know that you need the debt review process unless you get in touch!  There are many companies to choose from.  Having said that, it is imperative that you opt for a company, such as SDC, where you'll deal with an NCR registered debt counsellor. What makes our company a bit different is that our head debt counssellor, Nadie de Weerdt, is the Western Cape Representative for the Debt Counsellors Association Of South Africa. This gives you that little bit of assurance that we have our clients' best needs at heart.
If you want a bit of added reassurance, head over to Hellopeter where you'll see that Sandton DC ranks as one of the top debt review companies in South Africa – and one of the leaders in the financial industry.  You can also read the positive reviews from our current and past clients. 
As national debt counsellors, we're here to assist irrespective of where you are located.  You can contact Sandton DC telephonically, via email or by engaging our online contact form on our website – and a debt review expert will return your call within 2 hours! 
Step 2 – Telephonic Assessment
What makes the debt review process easy is that it is all done electronically, via email and telephone.  There is no need to take time out from your workday to meet with us in person.  Just let us know when it would be a suitable time to talk, and we'll be in touch.
The first contact will entail an obligation free initial assessment and providing you with a preliminary restructured amount based on the information you share.  This amount might change slightly as the process officially proceeds.
Step 3 – Debt Review Application
Once you've got a better idea of how debt review can work for you, we'll begin the official application.  This will require a bit of dedicated initial input on your part.  It is also to enable us to best guide you and get your application approved without delays. 
You'll be required to provide us with information and documentation pertaining to your financial situation. Note: we will only request information that is crucial for successful debt review application and approval.
Step 4 – We Inform your Creditors that You're Off-Limits
Once we've gathered all the required documentation and information, we move on to informing your creditors – the companies whom you are indebted to – that you are officially under debt review.  From the moment we receive your application, you are protected under the National Credit Act – and we effectively become your safety net.
Your creditors will then send us a certificate of balance (COB), which could take approximately 5 – 10 business days.  Once we've received the COBs, we can move on to sending out proposals to each of your creditors.  Again, there will be a bit of a wait (approximately 14 – 20 business days). 
Your creditors will then either accept or reject our offer, the latter of which will come with a counter proposal.  We can then choose to accept or decline the counter proposal, a decision that we'll base on what we know will be best for our client.
If an agreement cannot be reached, we will seek acceptance by referring the matter to the Magistrate's Court on your behalf.  That said, this rarely happens as proposals are generally accepted.  It is also during these initial stages of the debt review process that all your lines of credit, such as overdrafts, credit cards, credit facilities, etc, will be suspended with immediate effect.  You'll also be listed as 'under debt review' at credit bureaus.
Step 5 – Acceptance & Payment
It might take a while for proposals to be finalised – but payment on the preliminary amount, which we would have provided you upon your initial assessment, should commence from month one.  This is the only way in which your debt counsellor can protect you from creditors seeking payment from you directly. 
Once all parties are in agreement and acceptance letters have been received from all creditors, you will need to start paying the official restructured amount immediately.  This will also become an order of the court.
The golden rule is to never skip a payment.  For as long as you keep up with your debt review payments, from month one, you'll effectively have immunity.  Should you receive any potential future threats from creditors – simply tell them that you are under debt review.  Please email us to inform us of such incidents and we will make sure that it won't happen again.
Sometimes your payment date might be due before we can finalise proposals. For this reason, we might request you to move your bank account to another financial institution to avoid unnecessary debit orders from running.
Step 6 – Keep Paying and See it Through!
Each client – and their financial position – is unique.  It is very difficult to say for how long you'll remain under debt review, but it could be for a period of up to 5 years, or slightly more, depending on your total debts.
Of course, the more you pay, the sooner you'll be done!  So, should your financial position improve at any time, inform your debt counsellor and try put extra money towards your monthly payment, which will accelerate your payment plan.
Smaller accounts might also get paid-up quicker, but this will not affect your original monthly instalment – the extra money will automatically go towards other outstanding balances.  You might even feel tempted to exit the debt review process prematurely.  More often than not, it is wiser to see it through to the end, as you'll only benefit from the protection that the NCA offers whilst under debt review.
Step 7 – Clearance Certificate: You're Free!
You've put in the time, paid your debt review each and every month, and finally settled all outstanding balances.  This is the exciting part as it is when you're officially done with your debt review!  Your debt counsellor will obtain 'paid up' letters from each of your creditors, and your debt review status will be removed from all credit bureaus. 
The final step will be when we issue you with your clearance certificate. The certificate you can keep as proof, and a well-deserved reminder of your diligent payment and successful debt review journey!
That's it!  The process of applying for and completing your debt review really shouldn't be overwhelming at all.  The only real input required from your end is right at the beginning, when you first apply for debt review.  A few months in, things will settle down and you'll simply need to make your monthly payment from thereon.
Contact Sandton Debt Counselling Today!
Now that we've shown you a step-by-step guide to the debt review process, you can see that it really is one of the best ways to stay protected whilst you settle your debts. Contact Sandton Debt Counselling today and let us guide you to financial freedom!