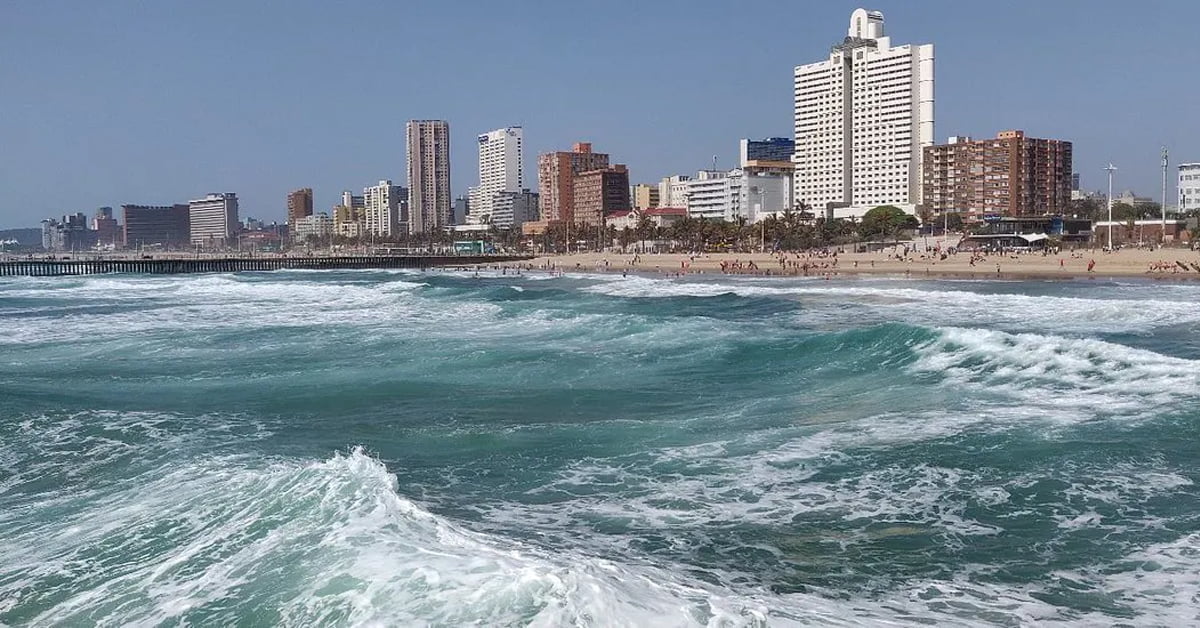 Debt Counselling Durban
Sandton Debt Counselling is rated as one of the best debt review companies in South Africa, providing a trusted debt review process to clients looking for debt counselling in Durban.  As national debt counsellors, we've helped many Durbanites achieve financial liberation – and SDC is ready to assist you too!
Durban Has a Lower Cost of Living but Earning Potential Falls Short
Everyone dreams of a "huisie by die see" and Durban is an ideal location with its subtropical climate and beautiful indigenous palm trees.  eThekwini is also a haven for surfers, and the endless stretch of beachfront laden with golden sand – aptly nicknamed the Golden Mile – is a popular attraction.
What isn't as golden as the coastline is the earning potential in Durban – and the KwaZulu-Natal province as a whole.  The province ranks 8th out of 9 in terms of median salaries, with Durban as a city ranking 5th out of 10.  Even with the seemingly lower cost of living compared to other main cities, the shortfall in earning potential has left many in dire need for debt counselling in Durban.
SDC Delivers Customised Debt Review Solutions in Durban
We understand why Durban is a choice destination for travellers wanting to escape to the warmth of the Indian Ocean.  You can watch a big game at the Kings Park Stadium, visit uShaka Marine World, hit the Moses Mabhida Stadium for athletic events and live entertainment, and plenty more.
Apart from taking a dip in the ocean or long walks on the Golden Mile, everything else will put a dent in your pocket.  As for locals, many can't meet their basic monthly financial responsibilities, let alone outings to key attractions – and the search for how to get out of debt fast is on an upward trajectory.
As we're in the midst of an economic crisis, financial hardship is a potential reality for all.  From those with modest homes in Pinetown to the luxurious residences in Umhlanga, no one is immune, and the need for debt review can befall anyone.  With SDC offering debt counselling in Durban, the good news is that you'll have a few Rands left to enjoy an outing or two!
What Do You Do When You Can't Afford Your Monthly Expenses?
First things first, stop searching for ways on how to get out of debt fast as it's a sure-fire way of landing yourself in troubled waters.  As national debt counsellors, approach us for debt counselling in Durban instead.  Allow us to guide you and make life more affordable through debt consolidation with the debt review process.
What is Debt Consolidation through Debt Review?
Debt review is an official process governed by the National Credit Regular that allows consumers who are over-indebted to get out of debt safely, whilst being protected by law.  From the moment you sign up with Sandton Debt Counselling for debt review in Durban, no further legal action can be taken against you, as per the National Credit Act.
By opting for the NCR debt review process through SDC we will consolidate your debt and restructure it into one affordable payment.  We'll further explain how debt review works during your initial obligation free assessment.  You can also read our step-by-step process of debt review in Durban here.
Choose Sandton Debt Counselling Durban & Free Yourself from Debt
As national debt counsellors, SDC offers top-rated debt counselling in Durban.  What sets us apart from other debt review companies is our commitment to our clients, and the dedicated service we offer.  Read our current and past client reviews and you'll know that you'll be in safe hands with our trusted debt experts.
When you embark on your journey with SDC, we will guide you from the get-go, and we'll continue to do so until you've completed your debt review process.  You won't be just another client; you'll be treated as an individual – and you'll come to know our team of debt review specialists by name.
How Do I Sign Up for Debt Counselling in Durban?
To sign up for debt counselling in Durban and free yourself from financial stress, there's only one step you need to take – and that is to contact Sandton Debt Counselling!  You'll soon understand why SDC is rated amongst the best debt review companies, and why so many Durbanites choose us above the rest.
Contact SDC for Debt Review Services in Durban Today
We've made it easy for eThekwini residents to contact SDC for debt counselling in Durban.  Complete our online contact form and a skilled debt expert will be in touch in less than two hours.  Alternatively, visit our 'contact us' page and give us a call or send us an email.  Sandton Debt Counselling is here to ease your financial burden – get in touch today!