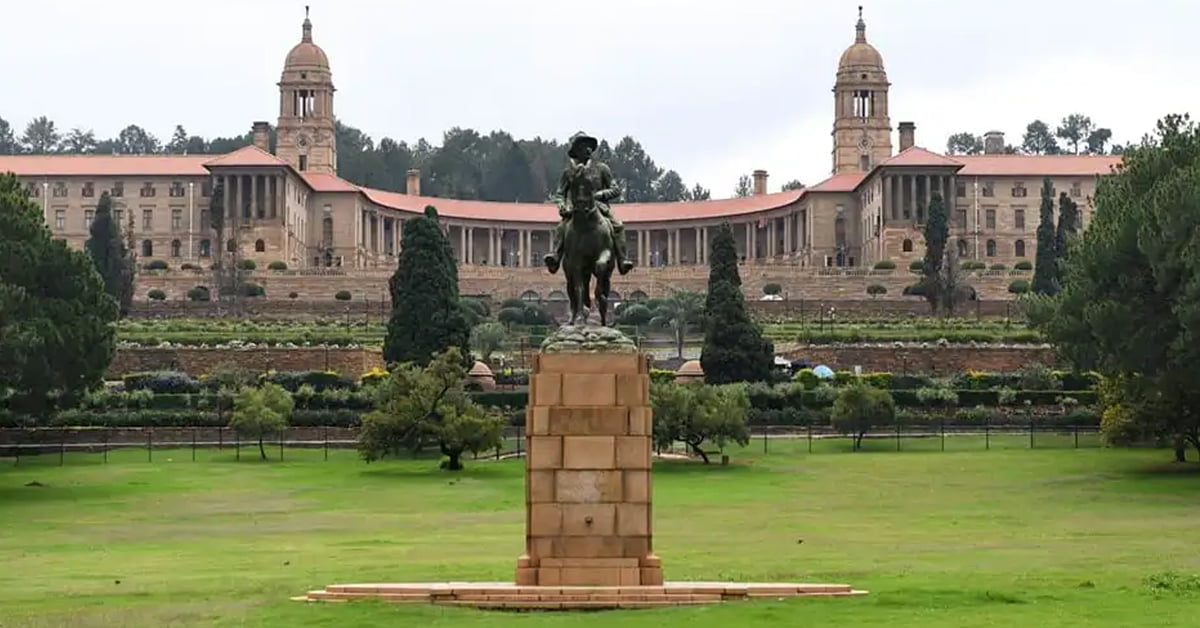 Debt Counselling Pretoria
As trusted national debt counsellors, Sandton Debt Counselling is the go-to debt review company for those needing debt counselling in Pretoria. We have helped countless clients in Tshwane achieve financial freedom through the NCR debt review process – and SDC can help you too!
Pretoria – the 2nd Most Expensive City in South Africa
Pretoria serves as the executive capital city of South Africa and is ranked as the second most expensive city in the country. The populace is diverse, with Waterkloof ranking as one of the most affluent areas in the country, to the Western suburbs, which is home to mostly lower income families.
Although earning potential in Pretoria is nearly on par with that of Johannesburg, the cost of things such as travel and basic utilities is higher. Whether you're a resident of the prestigious Waterkloof, or if you're a regular citizen living month-to-month on a tight budget, financial hardship does not discriminate. Thus, the need for debt review in Pretoria can strike anyone, at any time.
SDC Provides Personalised Debt Counselling in Pretoria
Pretoria is bustling with life… from all walks of life. It is known for the Union Buildings – housing the offices of the President of South Africa – and its Jacaranda tree-lined streets with their beautiful purple flowers. The Jacaranda City has lots to offer entertainment-wise, whether you enjoy the nightlife, or lean more towards adventures in nature.
From shopping at boutique stores in Menlyn Park to visiting the Pretoria Zoo – it all comes with a price tag. Even a short and scenic drive to Hartbeespoort dam is not a cheap day out… and a night out in Hatfield is no more affordable. These activities have become a luxury to many who can't afford their monthly financial obligations. We see this in the diversity and the number of clients who approach us for debt counselling in Pretoria.
What Do You Do When You're Can't Afford Your Monthly Expenses?
The first step is to sift through debt review companies to find a reputable Debt Counsellor that you can rely on. Considering that you've found Sandton Debt Counselling, you've done a great job! SDC offers a safe and trusted method of debt consolidation through the NCR debt review process.
How Does Debt Consolidation Work?
As national debt counsellors, SDC provides debt review services that offer protection to clients under the National Credit Act. Through means of debt review, also known as debt counselling, we consolidate and restructure your debt by negotiating with your creditors. You'll repay all your debt in one vastly reduced monthly instalment. You can read a step-by-step guide on how debt counselling in Pretoria works here.
Each case is unique, so we encourage Pretorians to contact SDC for an obligation free assessment to gauge your needs. Our free assessment will also give you an idea of what you can expect in terms of monthly payments. The only disadvantage of debt review is that you can't apply for new credit. Since the aim is to improve your financial situation, this is hardly a negative.
Choose Sandton Debt Counselling Pretoria & Free Yourself from Debt
Sandton Debt Counselling provides personalised service with an intimate and knowledgeable team of debt review experts. A small boat can ride waves that would break a big ship – and we take on big waves! We are dedicated to being there for our Pretorian clients, come hell or high water. 
If you're looking for national debt counsellors who will always have your best interests at heart, choose SDC. We are rated as one of the national leaders in the debt review industry and financial sector based on our client feedback. This should give you all the reassurance you need to know that you've chosen the best debt review company!
How Do I Sign Up for Debt Counselling in Pretoria?
If you want to know how to sign up for the best debt counselling in Pretoria – the answer is simple. Contact Sandton Debt Counselling and allow our skilled and professional team to guide you. By the time we've completed your initial assessment, we'll know how to best accommodate you – and you'll be on your way to financial freedom.
Contact SDC for Debt Review Services in Pretoria Today
We've made it effortless for Tshwane residents to reach us with several easy contact methods. Complete our online contact form, and a Sandton Debt Counselling team member will return your call within two hours. You can also send us an email, or call us – either way, SDC is there to assist you by taking the financial pressure off!