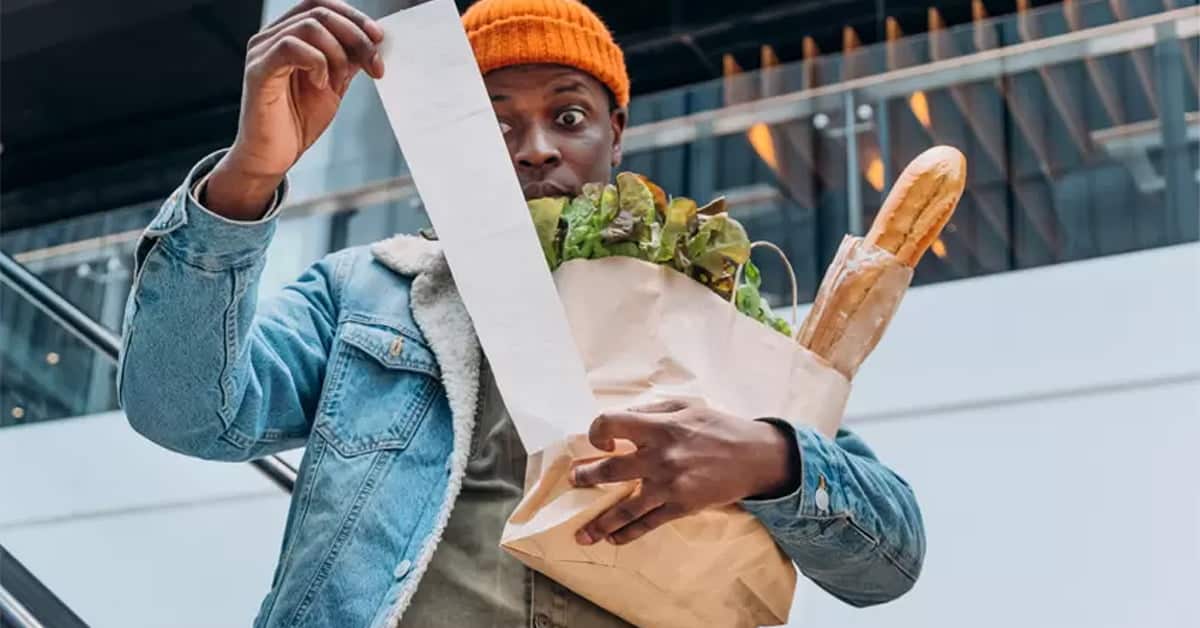 Inflation and how it affects consumers
Above normal inflation rates are hitting the average working consumer hard, this is according to the monthly BankservAfrica Take-home Pay Index, or BTPI. 
Combined with the weakened Rand, Eskom's load shedding, rising fuel and food prices and the recent interest rate hikes, consumers are under huge pressure and low confidence levels are evident.
According to BankservAfrica's Shergeran Naidoo, the Take-home Pay Index shows that "the average nominal salary has been moderating notably from R15,570 in February to R14,600 in June 2022 and that June was the second consecutive month that nominal salaries have remained below the R15,000 mark and 1.8% lower compared to a year ago"
Highest inflation in 13 years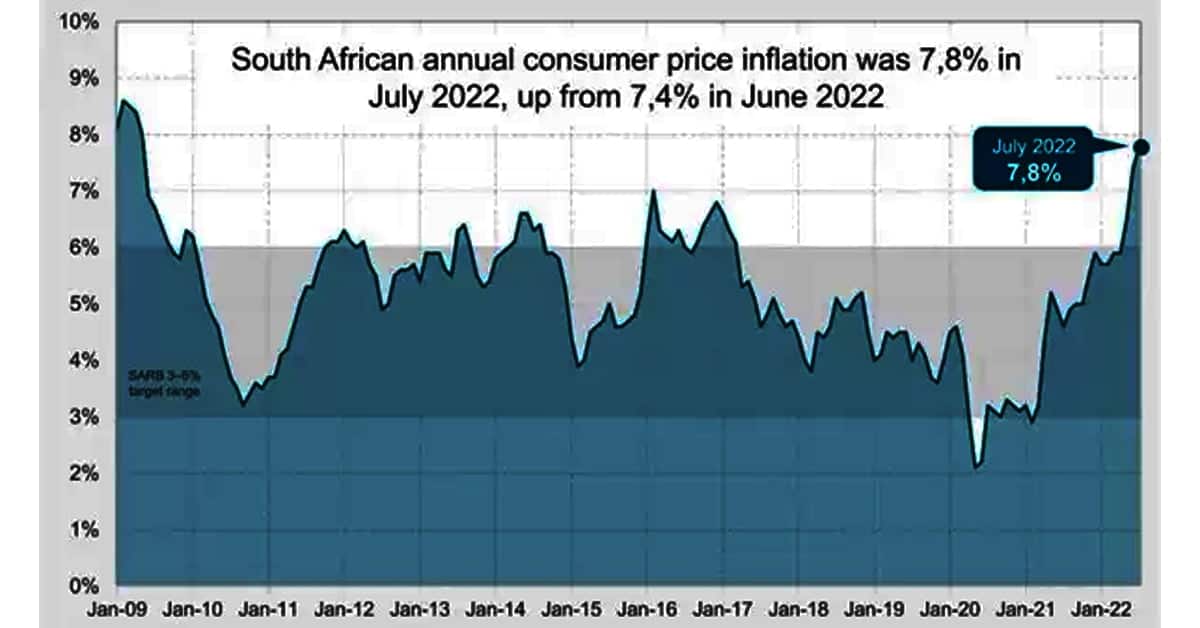 Economists were spot on with their forecasts when consumer inflation hit its highest peak in 13 years in July 2022, increasing from 7.4% in June to 7.8% in July. To top that, the consumer price index or CPI rose by 1.5% in the same time.
It is noteworthy to mention that according to Statistics SA, the monthly CPI has only increased four times by 1.5% or higher since 2008.
The acceleration of inflation's main "culprit" is transport which recorded a year-on-year increase of 25% or 3.4% of the annual inflation.
The annual food inflation went up from 8.6% in June to 9.7% in July with bread and cereal costing the consumer 13.7% more than the same time a year ago.
For the months of June and July South Africans had to fork out 4.2% more for maize meal, 6.3% more for flour, 2.8% more for macaroni and 2.8% more for a loaf of white bread. At least the price of rice went down by 3% while cooking oil saw the biggest price hike of all at a staggering 36% in July, compared to the price a year before.
Fuel prices went up by more than 10% in July only, causing a chain reaction which impacted the taxi industry who upped its fares by 9% and leaving motorists fuming at the pumps when filling up a tank which now costs 56% more than a year ago.
What is inflation?
Inflation is the decline in purchasing power by consumers over time because of rising prices of a basket of selected products. In South Africa the inflation basket contains 12 groups of 412 products and services. These are items like food and beverages, clothing and footwear, health, transport, education, sectional title levies and more.  The basket is updated every 4 years according to consumer spending patterns.
How does inflation affect me?
Inflation affects consumers in many ways. In South Africa, where the average household spends roughly 56% of their monthly income on housing, water and electricity, fuel and food alone, the decline in Rand value could have devastating effects.  A consumer will have to cut back on items like clothing or a relaxing night out, just to be able to keep food on the table. High inflation causes a ripple effect where workers start demanding wage increases which is automatically passed on to the consumer by raising product prices.
Many consumers must make the decision between paying their debts or having food on the table and a roof over their heads. This creates another problem altogether as creditors then start to charge compounding interest and taking legal action to collect what is due to them.
Consumers end up having sleepless nights, not being able to perform at work due to financial stress, which again contributes to the cost of running a company and prices increasing.
Is debt review an option?
In recent years the debt review climate has changed a lot. According to Jo Stone, CEO of Sandton Debt Counselling, in 2019 most consumers did not want to opt in for debt review if they would only "save" one or two thousand rands per month. Now, in 2022, consumers are happy with every few hundred rands they could pay less on debt. "This is a real wake-up call that consumers are now more in need of reputable debt counsellors than ever before"
The statistics have also changed. Stone emphasized that "it is no longer a scenario where the high-income earners sign up every now and then, but rather low to high income earners all having trouble paying their monthly debt instalments and still survive. The saddest part is that we cannot help everyone anymore, the income to debt ratio is just too high, something needs to change, credit providers are granting larger loans, yet we are bound to fit the repayments into outdated modules"
Will debt review help me?
If you are one of the many South Africans having nightmares about paying debt, losing your car or home, then debt review might be a viable option. With debt review your monthly instalments could be lowered to 50% of the original instalment and interest rates could be as low as 0%. This all depends on your unique financial situation.
Please do not wait until it is too late, contact Sandton Debt Counselling for an assessment. There are no fees charged for the assessment and you will be under no obligation. At least you will know if the debt counselling process will be able to make a change in your financial life.
Give us a call today, or add us on WhatsApp on 087 550 11 22 or complete the call me back form and we will call you back withing two business hours.