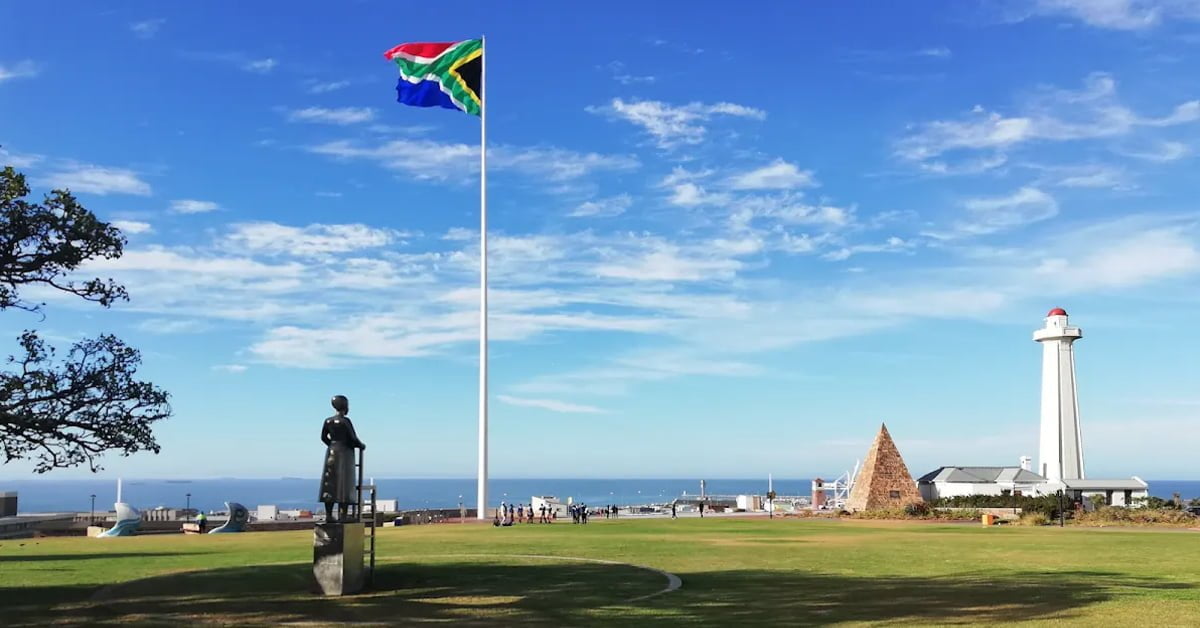 Debt Counselling Port Elizabeth
If you're looking for debt counselling in Port Elizabeth, look no further.  As leaders amongst South African debt review companies, Sandton Debt Counselling is consistently rated at the top of our game.  We provide trusted NCR debt review in Port Elizabeth – and you can trust SDC to guide you to financial freedom too!
The Province with the Lowest Average Income in South Africa
According to the statisticians, living in Port Elizabeth isn't necessarily  all that expensive when it comes to major expenses, such as rent.  In fact, only 17% of the average income in PE is spent on rent, in comparison to 38% in Cape Town.
Unfortunately, the lower cost for housing makes little difference when the earning potential in Port Elizabeth, and the Eastern Cape province as a whole, is ranked lowest in the country.  Pair that with the cost of utilities, food prices and just about everything else – and PE is pretty much on par with the rest of South Africa.  This is why the need for debt review in Port Elizabeth is understandable.
SDC Provides Individualised Debt Review in Port Elizabeth
Port Elizabeth, officially renamed Gqeberha, is the most populous city in the Eastern Cape province.  Nearly 1.2 million citizens reside in the city's urban core.  PE has the third largest seaport in the country and is wrapped by nearly 40 km of coastline, including coveted Blue Flag beaches.  This leaves much to do in terms of water sports – costly pastimes that mostly come at a premium to maintain. 
The Friendly City is also home to the Nelson Mandela Bay Stadium, which hosted the 2010 FIFA World Cup, along with the 2013 Cup of Nations.  If you're a tourist or your pocket allows, there is much to do in terms of museums, private game reserves – and for those enamoured with art and heritage – hitting the Route 67 hub.
For local residents living hand-to-mouth on below national average incomes, surviving is the only priority.  There is no wiggle room to enjoy the many sought after attractions – at least, not unless you reach out to SDC for debt counselling in Port Elizabeth.
What Do You Do When Your Expenses Exceed Your Income?
Getting the best debt review in Gqeberha should be your first port of call.  Sandton Debt Counselling is here to assist by offering the NCR debt review process as a safe option to consolidate your debt with legal protection.  As national debt counsellors with a reputation built on trust, you can't go wrong by choosing debt counselling in Port Elizabeth through SDC.
How Does Debt Review Work?
The debt review process is designed for individuals who are over-indebted.  It entails consolidating your debt and restructuring amounts into one affordable monthly payment.  As debt review is governed by the National Credit Regulator, it offers consumers protection from any further legal action from creditors.
From the moment you become a client of Sandton Debt Counselling, you'll be protected by law, under the National Credit Act.  During your free initial assessment to apply for debt counselling in Port Elizabeth, we'll cover the entire process with you.  You can also get a good understanding on how debt review works here.
Choose Sandton Debt Counselling Port Elizabeth & Get Out of Debt
As national debt counsellors with a footprint across South Africa, our reach stretches far and wide.  That said, our approach to business is small and personal.  This is what sets us apart from other debt review companies.  If you're looking for debt counselling in Gqeberha where you'll be treated as an individual, whilst dealing with individuals, choose SDC!
SDC doesn't operate call centres and you'll benefit from personalised service from our team of skilled debt experts.  If you're in need of trusted debt review in PE, look no further.  We'll guide you through the entire journey until you reach financial freedom.
How Do I Sign Up for Debt Counselling in Port Elizabeth?
To sign up for debt review in Port Elizabeth and free yourself from your financial shackles, simply get in touch with Sandton Debt Counselling today.  Along with the many positive reviews from our current and past clients, you'll experience our dedicated service for yourself!
Contact SDC for Debt Review Services in Port Elizabeth Today
We understand that you might not be in a position to make costly phone calls.  Have a skilled debt expert call you instead within two business hours by completing our online contact form!  You can also contact Sandton Debt Counselling by phone or email with details on our 'contact us' page.  Don't delay, reach out for debt counselling in Port Elizabeth and let SDC ease your financial burden today!